Going to restaurants with babies is truly a tricky task to do specially if your baby loves to play with knives and forks on dining table. To make your life easier, portable high chairs are in the market. These chairs allow you to spend some quality time with your family while your little one sits at one spot cautiously.
With portable high chair your child will get:
Safe and clean spot to the baby
On the go dining table for baby
Less space in setting up the chair
Protective place to sit where your baby won't slip
Comfort and relaxing environment while you eat the meals with your family
Why do you need a portable high chair?
If you love going out and eating at the restaurants then you surely should get a  portable high chair. Moreover if you are frequent traveler and love to go to your friends and family then getting portable high chair will be helpful for you and your family. Your child will get a place of his own to sit and enjoy the meals without making mess at tables.
While there are several options in the market when it comes to the baby high chair make sure to keep following tips in your mind before getting one:
Convenience: make sure that the high chair is easy to handle, attach and detach.
Portability: ensure that the portable high chair is easy to pack in your luggage or to be carried away
Cleaning: always get a high chair that is easy to clean and the fabric is washable.
Following are some of the best baby high chairs for your baby:
Convenient Seat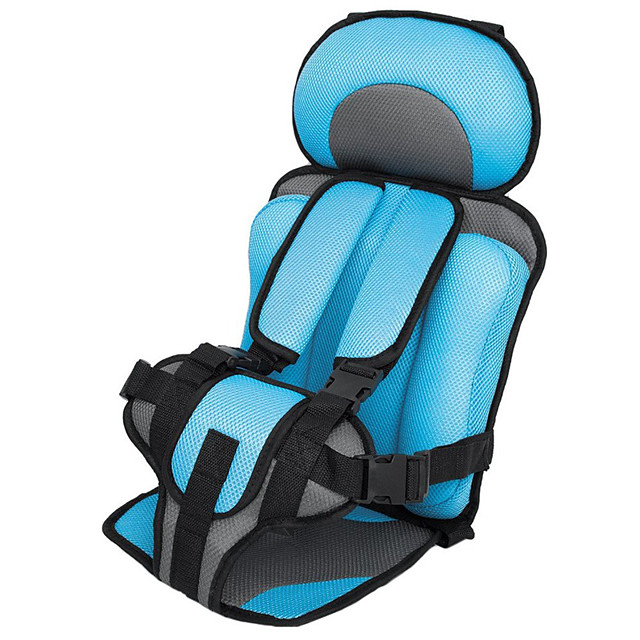 Price:  $49.99
Key Features:
Works with virtually any square or rectangular table
Over edges up to 5.5 inches thick
Removable Fabric seat
Machine washable
Specs:
This high chair comes with the cute design and is perfect for your little one. It can get attached to any table whether it is a round table or the rectangular one. The chair is easy to attach or detach. The fabric seat is easy to remove and is machine washable. This high chair is very reasonable and can serve you for years.
Fully Loaded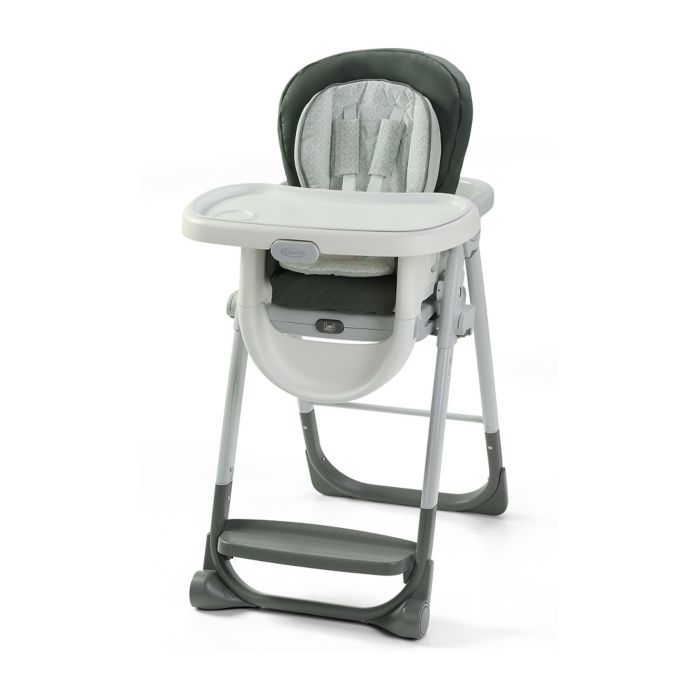 Price: $34.99
Features:
Cute look
Covers less space
Seat and Tray are dishwasher safe
Height adjustments
Machine Washable
Secured with 5 point safety harness
Specs:
If you want a portable high chair but you are worried about space then this might be the best fit for you. Secured with 5 point harness this high chair provides all security measures to your baby. Get your hands on this high chair if you have problems with height adjustment when it comes to your baby. You can wash the seat and the tray in dishwasher. Get this amazing high chair only in $34.99
Summer Infant Pop and Sit Portable Highchair
Price: $34.23
Features:
Easy to set up
Machine washable
Perfect for traveling
Specs:
This portable high chair is best for the parents who love to travel and dine in the best restaurants. The chair comes with the pop n sit feature that allows the seat to set up in seconds without clamping, strapping and putting pieces together. The fabric is easily removable and machine washable. It is very easy to carry this high chair to the restaurants or to the family dinners.
phil&teds Lobster Clip-On Highchair
Price: $99
Features:
Easy setup and pack down
Ultra-safe and secure claw strength
Food tray
Specs:
If you are talking about convenience and portability then nothing can beat this high chair. This chair can be fitted into your travel bag. It is very easy to carry this portable high chair with the provided shoulder strap. This chair is perfect for the travelling parents to keep the baby safe, clean and comfortable during meal times.
Chicco Caddy Hook On Chair
Price: $64.99
Features:
Easy to clean
Super secure and safe
Easy to set up
Easy to use
Fits almost all tables
Fold-able
Specs:
This chair is the best looking so far and it is great for even toddlers and growing kids as the chair can carry 50 pounds of weight. The high chair is extremely easy to set up and weighs only 7 pounds. The seat can easily unhooked and you can wash it in the machine. When it comes to the safety then this high chair gets full scores for providing grippers so that your baby stays in the same spot with security and comfort.
Final Verdict:
While we all love to go out to the restaurants or take our kids to the grandma's for to eat our hearts out, it is not easy to settle down a baby on dining table. Today in this article we have discussed five of the best portable high chairs for your baby to make your meal time bearable. Read the review of the best products regarding price and other features.