When it is a time for a newborn to arrive parents get busier in selecting the cute little thingies for their little angels. Among those adorable plush toys and fancy feeding bottles, there is always a cart full of basic essentials like baby diapers. Baby diapers are the first thing that triggers parents when they step out to shop for their newborns.
A diaper is the one thing that will not only make life easier for the parent but also it keeps the baby happy and clean. A proper diaper with good quality will keep your baby away from the rashes and itches. In this review blog, we are going to list down seven of the best baby diapers for your kid. But first, we figure out what are different types of baby diapers and how they help you.
Cloth Diapers:
If you believe in saving for the future then this type of diaper is best for you. It will not help you only in saving a lot of dollars but also you can reuse these diapers for your next baby. However, if you are planning to go with cloth diapers then you must keep the hygiene up to date.
Disposable Diapers:
This type of diapers is the best one. These diapers keep your kid clean and dry so that they can get a good night's sleep all night. These diapers are relatively high priced but they surely worth the cost.
Scented diapers:
If you are hesitant of changing diapers due to intensified unpleasant smell then this option is for you. Scented diapers come with the fragrance to mask the unpleasant fumes. However, if your baby has very sensitive skin then we do not recommend these types of diapers.
Moving on to find out the best diaper for your kid.
Pampers Swaddlers:
Price starts from $38 on Amazon.
Pampers is a well-known brand for decades and we know why! Pamper Swaddlers is the best diaper brand for your baby. It promises to keep your baby dry for 12 hours. Your baby will get proper sleep and wake up with a happy smile on his face. This brand of diapers is the best for newborns and infants.
Up & Up Diapers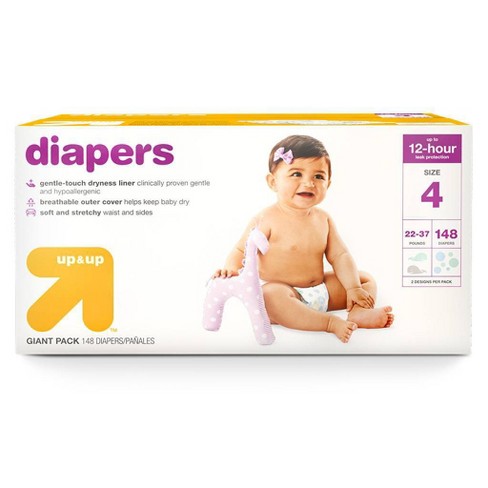 Price starts from $5
If your baby's skin is sensitive and you are worried about it then try this brand of diapers. It comprises aloe and vitamin e that will keep your baby's bum soft and healthy. Moreover, the diapers will keep your baby dry for hours so that he will peacefully sleep. The best of these diapers is that they are very affordable and you can get them in just $5.
The Honest Company: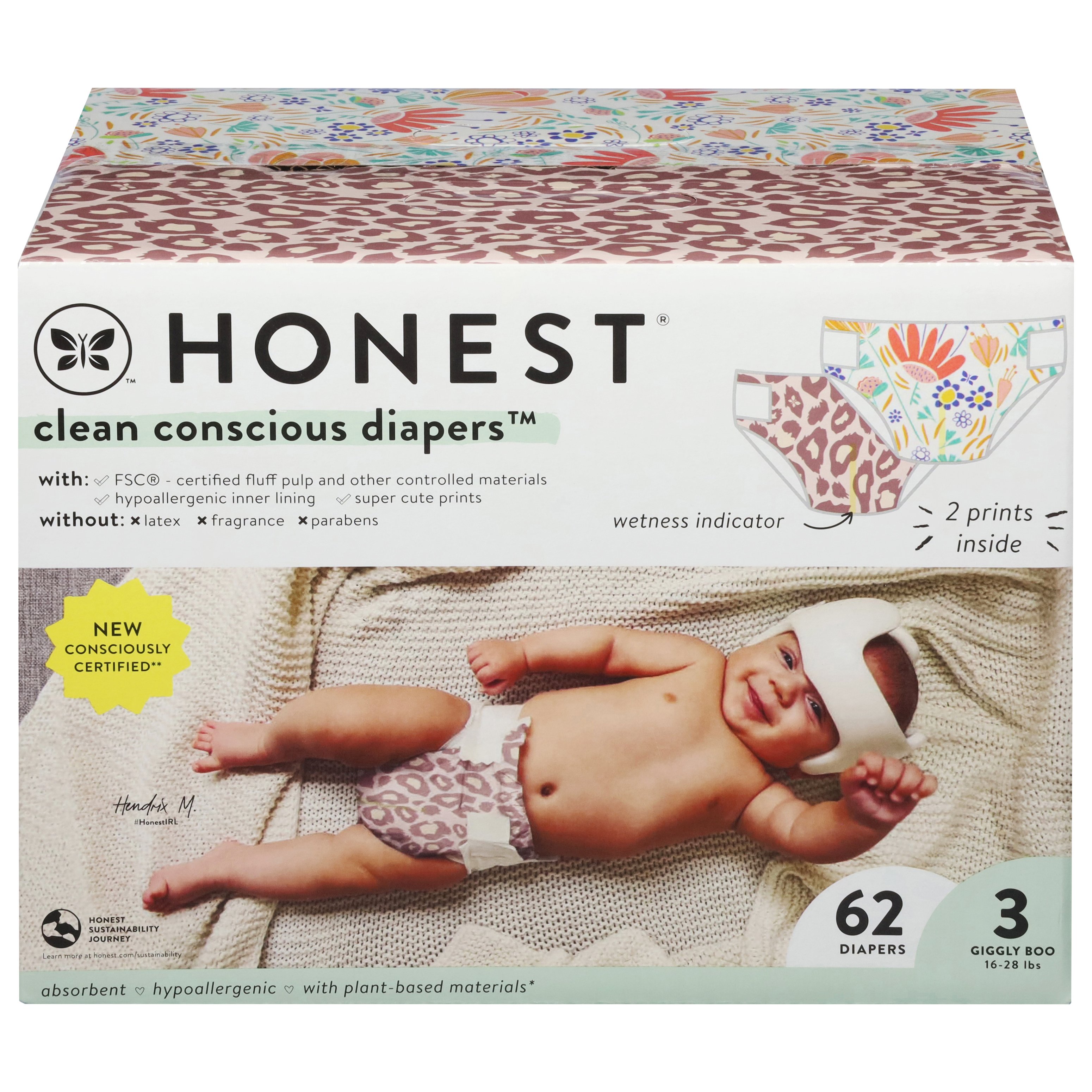 Want an organic diaper for your favorite little human? Try an honest company, the diapers are made from 100% plant-based and are Eco friendly. These diapers feature an absorbent base and do not contain any latex, chlorine processing or fragrances. The diapers come with the cutest patterns ever. These diapers cost $10.95 and with unique attributes, these are surely worth the cost.
Bambo Nature Diaper
Talking about nature, here comes the hero of green disposable diapers. These diapers are made from the organic plant base. If you want a fragrance free, latex-free diaper for the love of your kids then grab these now. The diapers retail for $74 on Amazon that is a bit pricey but it surely worth the price.
Seventh Generation Diapers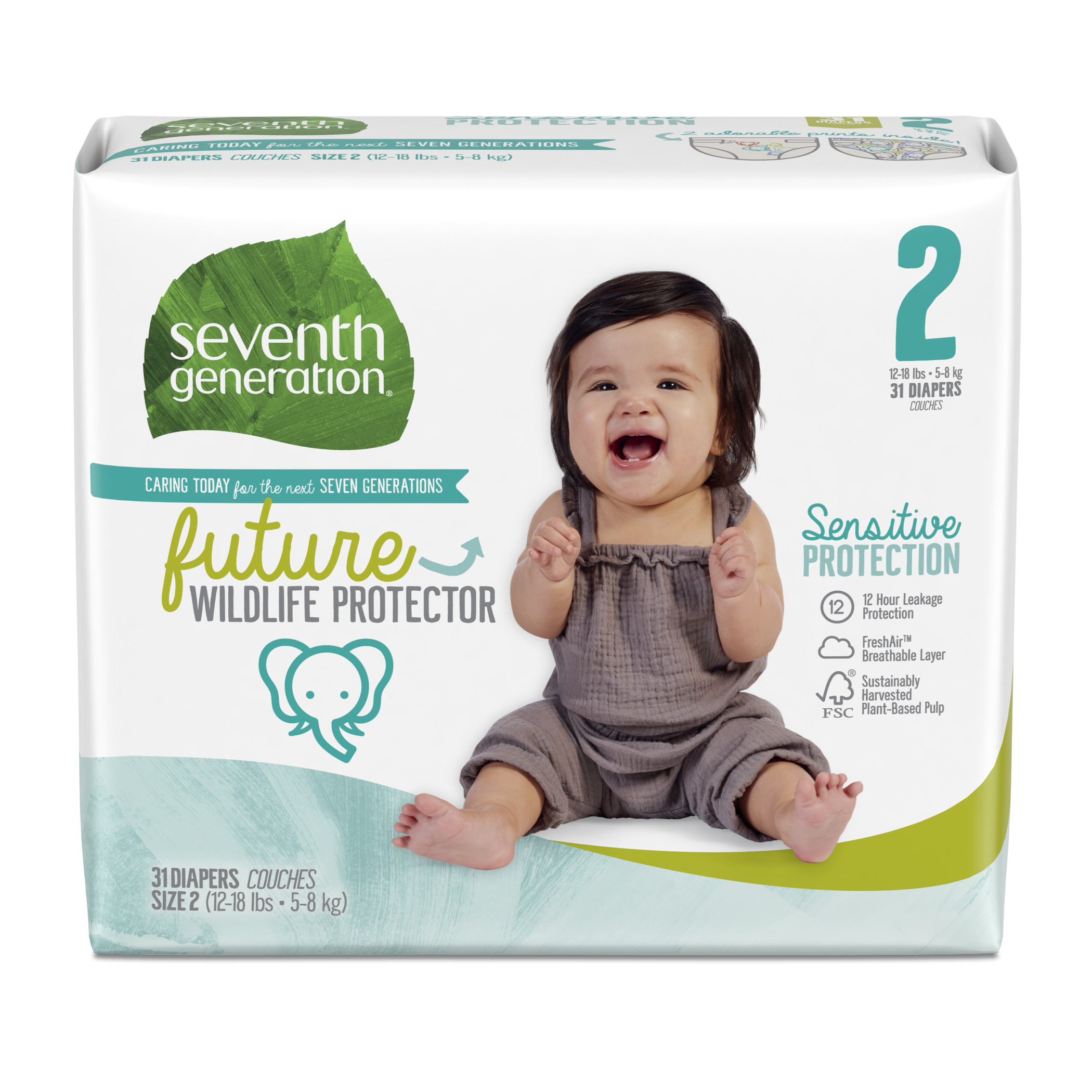 Retail for $48 on Amazon this diaper comes with various features. This is the safest diaper to wear by your baby as it is lead-free and free of all other harmful chemicals. The diaper is perfect for babies with sensitive skin and other skin issues. These diapers have an absorbent core and Fresh Air breathable layer to pull humidity away from the baby's skin and keep your tot as comfortable and rash-free as possible.
Babyganics Ultra Absorbent Diapers
These are other diapers that are free from all types of toxicity and chemicals. If you want your baby to experience the softness and cleanliness then get your hands on this brand. These diapers are free of chlorine, latex, petroleum-based lotions and fragrances. These amazing diapers comprise natural materials such as Neo Nourish seed oil, a blend of tomato, sunflower, cranberry, black cumin and raspberry seed oils that keeps your baby away from any type of toxicity.
Luvs Triple Leak guards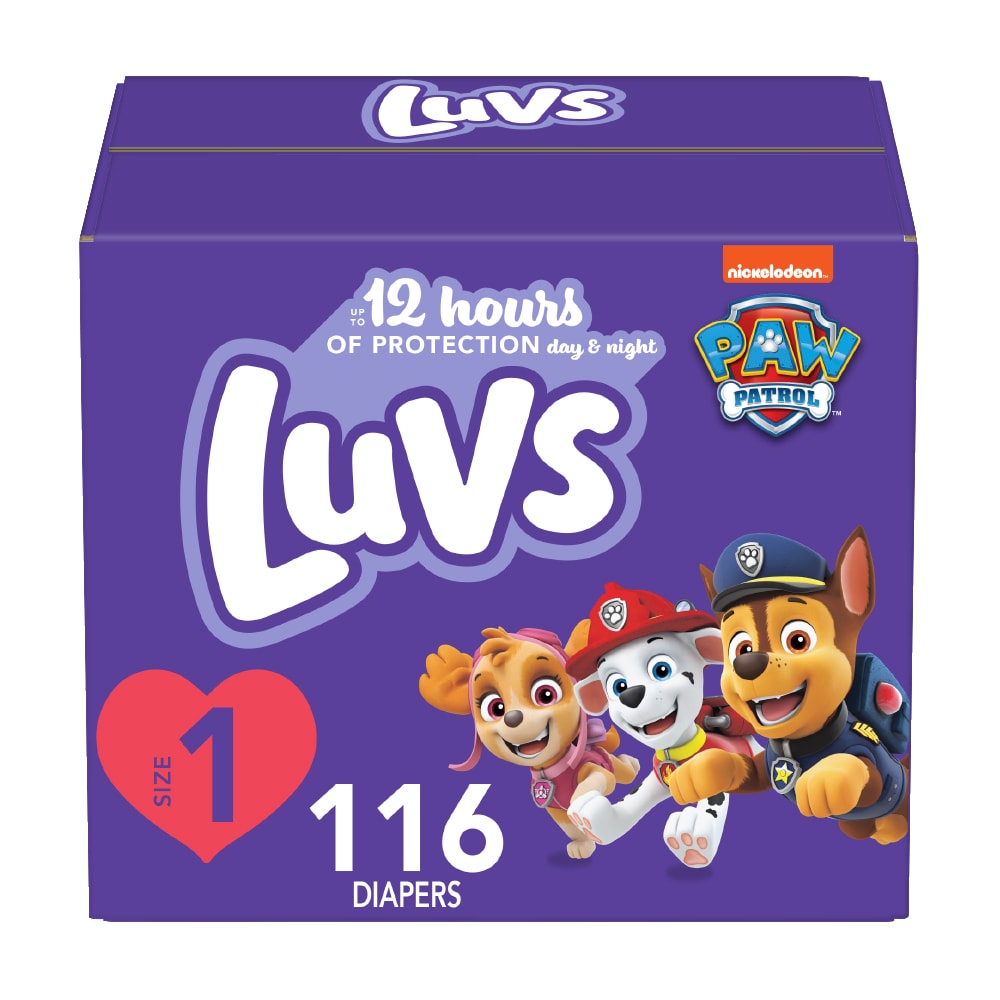 The biggest problem of all parents is leaking diapers. Well, we have listed down Luvs Triple Leak guards to help you out. With these diapers, you will never face a problem of leakage again. Grab these diapers and we promise that you will never let them go until your baby leaves wearing diapers. These diapers cost $28 and it is totally worth the money.
Bottom Line:
Are you a new parent looking for the best diaper or a pro just want to grab the perfect pack of diapers for your kids? Well, this article reviews the top seven diapers for your kids. Get your hands on the best organic diaper or get the fragrant one to avoid the unpleasant odor. From the lowest to the highest price and attributes the article contains all you need to know about the best baby diapers.