Baby's skin always smells so nice, and when you touch it, the smoothness and silkiness will make you forget about everything else. However, the baby's skin is very delicate and can get irritated by the harshness of the weather. When you start bathing your baby skin starts to get dry and itchy.
There are enormous creams and body lotions for babies that are placed at the top shelves. Though, most of these moisturizers contain harmful chemicals that are hazardous for your little one. The harmful chemicals in these products can affect the health of your baby very badly.
To keep your baby safe, sound, and smooth, we are going to discuss top baby lotions for the delicate skin of your baby. These lotions are tested and recommended by the authenticated doctors and dermatologists so that you get accurate and safest options for your baby.
Difference between Lotions and Creams:
Now when we talk about moisturizers, many of us consider all types of baby creams and baby lotions as "moisturizers," however, these are two entirely separate product categories. If your baby has a normal skin type, then you need a lotion to keep up the natural daily moisture as lotions are liquid and lightweight with a lot of water content. However, creams are thick, and most are helpful in treating skin irritations and rashes. So, if your baby is suffering from any sort of skin dryness, eczema, or irritation, then you should get a baby cream or ointment. Creams are thick and stay on the skin for a long time, thus giving barriers and promoting skin healing.
How to apply baby lotion
The best time to apply baby lotion is after bathing your baby. Bath time usually gets your baby a dry, itchy skin that could be easily avoided with the good quality baby lotion. After taking your baby out of the bathtub, pat the skin dry and put some baby lotion. Massage the lotion for two minutes for a complete moisture lock. You can also apply the lotion every morning after changing your baby or at any time of the day if the skin feels extra dry.
Choosing the Best Lotion:
Baby Dove Rich Moisture Lotion
Price: $8
Key Features:
Free from parabens, phthalates, and sodium Laureth sulfate
Best for newborns
Gentle
Affordable
Dermatologist approved
Specs:
If you want an affordable baby lotion that is approved by the doctors and perfect for all babies of all ages, then get your hands on the Baby Dove Rich Moisture Lotion. It is free from all types of harsh chemicals and is good for even your newborn. The lotion comes with a nice fragrance to give your baby a ray of freshness. This lotion is thin and applies very easily on the skin without causing any stickiness or tackiness. However, if you are looking for something for the very dry baby skin, then this might be an option due to the added scent.
La Roche-Posay Lipikar Balm AP+ Intense Repair Moisturizing Cream
Price: $15
Key Features:
Dermatologist Recommended
Perfect for all ages
Formulated for sensitive skin
Specs:
Talking about an extra dry and itchy skin, we have the best solution!  La Roche-Posay Lipikar Balm AP+ Intense Repair Moisturizing Cream is specially created for babies with sensitive skin with added glycerin and shea butter that mistunes the skin completely. The cream is best for all ages; in fact, even you can use this product to keep your skin hydrated. Get your hands on this amazing formula if you are looking for ultimate skin protection.
Avène XeraCalm A.D Lipid-Replenishing Cream
Price: $34
Key Features:
A hybrid between a cream and lotion
Water packed
Best for Eczema
Recommended by dermatologist
Specs:
The third one on our list is this hybrid of lotion and cream. This amazing product is approved by the dermatologists and can be used for normal to dry skin. You can even use this as an ointment for your baby who is suffering from severe skin dryness or eczema. The lotion is free from all types of harmful chemicals and is rich with water to keep the skin calm and soothe.
Vaseline Petroleum Jelly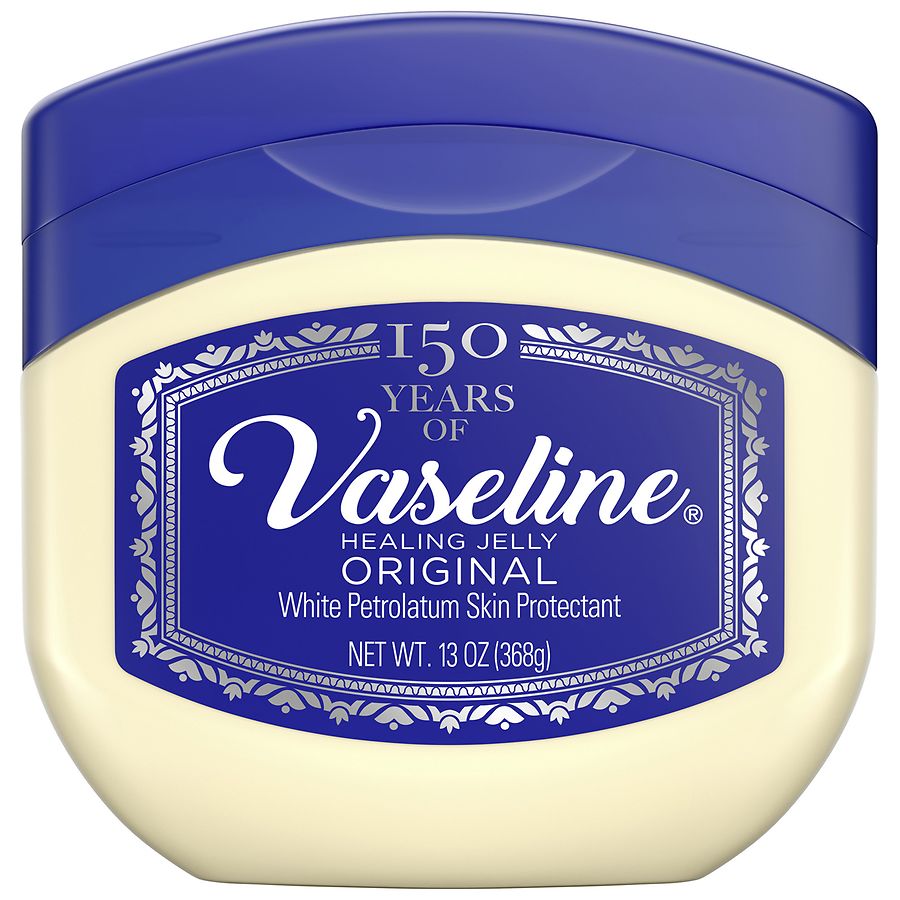 Price: $4
Key Features:
Fragrance-free
Petrolatum based
Preservatives Free
Affordable
Specs:
If you are looking for the best alternative of baby lotion with less price and free from harmful chemicals, then this might be the best option for you. The jelly is free from all types of preservatives and perfect for the sensitive skin of your baby. However, it is very thick, so the ideal time for the application would be before going to bed.
Aveeno Baby Eczema Therapy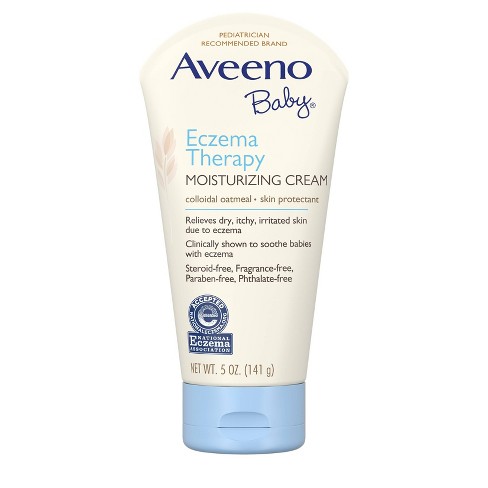 Price: $16.99
Key Features:
Oatmeal infused
Prevents dryness
Non-Greasy
Fast absorbing
Fragrance-free
Best for eczema
Specs:
Last but not least is the Aveeno baby lotion on our list. This lotion is full of the goodness of oatmeal that helps in keeping the baby's skin moisturized and healthy. The lotion is best for babies with dry skin and suffering from eczema. The best thing about this lotion is that it is fast-absorbing, non-sticky, and fragrance-free. It is demagogically tested and approved by the doctors for the sensitivity and dryness of the baby's skin.
Final Thoughts:
As we all know that the weather is changing, and this change can bring adverse effects to our babies. Babies are very sensitive, and their skin is the most delicate part that needs to be protected. There are several products to keep your baby's skin healthy and happy, but we have brought you the top five baby lotions and creams to simplify the process in our guide.