An "Orange is the New Black" star won't be seeing any green after trying to sue the city for $10 million. A Manhattan judge shot down a petition by actress Taryn Manning — who plays inmate Tiffany (Pennsatucky) Doggett in the Netflix prison series — to let her file a late notice of claim after her November 2014 arrest.
Taryn Manning lawsuit against NYPD cops.Watch this video below.
The Blaze reported that the dismissal actually happened last month after a judge told her she filed the case too late. Besides that, the judge said her evidence left a lot to be desired — in other words, she wouldn't have won the case.
Taryn Manning sues city for $10 million. Watch this video below.
According to New York Daily News, Manning, who plays Pennsatucky in the Netflix show, says cops violated her civil rights in November 2014 when they arrested her for allegedly violating a court order of protection, an accusation made by her former roommate. However, Manning's former roommate pled guilty to violating a court order and harassing Manning by filing a false report and was sentenced to 45 days in jail.
Here is more from twitter on this story.
Judge bars "Orange is the New Black" actress Taryn Manning from suing NYC over false arrest https://t.co/ETa5HaCw6b pic.twitter.com/zh7422RbfK

— New York Daily News (@NYDailyNews) September 9, 2017
NYC judge says 'OITNB's Taryn Manning too late to file false arrest suit: https://t.co/2FEbMzk8zH pic.twitter.com/Nm3YQ0QPEj

— The Daily Dot (@dailydot) September 9, 2017
Happy moments of Taryn Manning.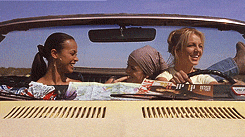 However, Manning missed her 90-day window to give the city notice of her intentions, which is why, in February 2016, she and Franzetti filed a petition to file a late notice of claim that she intends to sue the city. The ruling judge, Manhattan Supreme Court Justice Lucy Billing, rejected her claim, saying that they did not have "a reasonable excuse for failing to file the notice of claim timely."